Roberto Rubini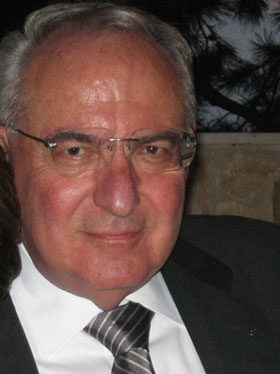 Graduated in Economics and Business Administration at the University of Bologna
Chartered Accountant (according to the Italian Law) from 1965
Auditor ("Revisore Legale dei Conti" according to the Italian Law) since 1995
Member of the "Giunta della Camera Arbitrale" (The Chamber of Arbitrators) in Verona
President of the "Istituto Assistenza Anziani" (Organisation for the Assistance of Elderly) in Verona from 1996 to 2006.
Languages: English and French
Work Experience
Chairman or member of several supervisory boards (according to the Italian Law) of corporations;
Judicial Expert of the Civil and Criminal Court of Verona
Judicial expert of the State Attorney Office of Verona.
Trustee in several bankruptcy and insolvency proceedings.
Founder, and member of the scientific committee and management committee of the magazine "La Rivista Veronese di Giurisprudenza di Economia e di Impresa" (Legal Publication).
Past President of the "Libera Associazione Dottori Commercialisti del Triveneto" (Association of Chartered Accountants in the Veneto Area) for many years. Was also the National Vice-President of the same association.
Organiser of and speaker at meetings, targeted at colleagues, lawyers, notaries, magistrates at a regional level.
Organised and set up the first course in Verona to prepare candidates for the professional exams necessary to practice as a Chartered.
He deals mainly with:
Accountancy, administrative, and tax matters, for limited liability and shareholding corporations both in Italy and abroad;
Business Consultancy;
Drafting of agreements
Tax matters;
Bankruptcy and Insolvency proceedings.
Non-Working Experience
Served in the Army in 1964/1965 – as Lieutenant in the Mountain Artillery, Julia and Tridentina division.
Member and President 2012-2013 of the Rotary Club Verona Nord.
Founding member 2013 of the Rotary Club Verona International.